Mac DeMarco Silkscreen Oversized Poster - Seattle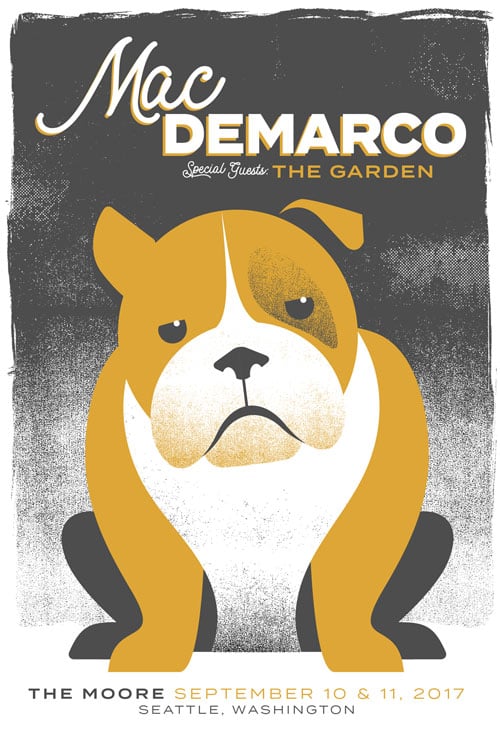 $

40.00
Mac DeMarco large, oversized hand silkscreen printed poster.
This poster is for Mac DeMarco's 2-night stint in Seattle, WA at The Moore Theatre September 10 & 11, 2017.
All hand screenprinted poster for Mac DeMarco & The Moore Theatre in Seattle, WA. This poster is designed, ill by us here in our studio in Pittsburgh, PA and expertly printed for us by Broken Press in Seattle.
- Colors: 2 from 2 screens with hand-mixed Golden Yellow and Dark Grey non-toxic water based silkscreen inks.
- Edition: We have a small, very limited edition of less than 15 available. Each print is hand signed and numbered by strawberryluna.
- Size: This one clocks in at an oversized 24 x 36 inches (60.96cm x 91.44 cm).
- Paper: Archival, no-acid, recycled content, American made Cougar Opaque White, 100lb cover weight.