Greeting Card Venn Diagram - Me Plus You Equals Awesome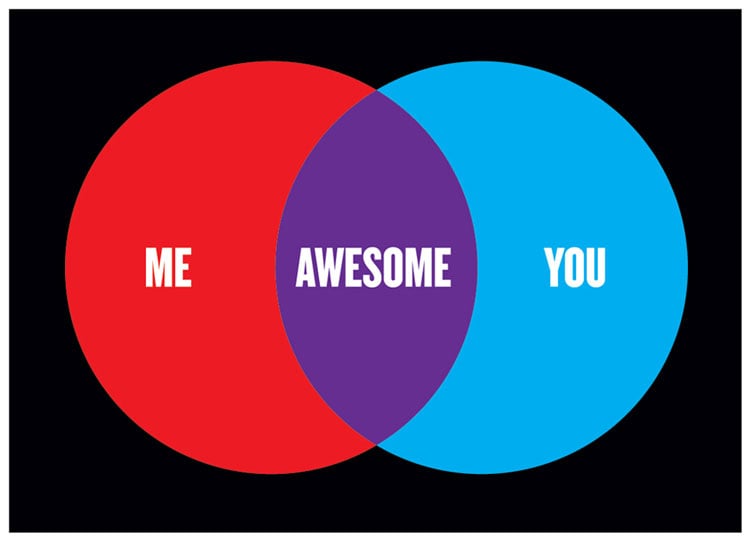 $

5.00
Me Plus You Equals Awesome - Blank Stationery Card - Venn Diagram - Love Anniversary Friendship Card - A7 Size
Me + You = Awesome Venn Diagram Card.
When it's perfect? It rocks! Friendship, Love, Anniversary appropriate greeting card for your best besties, in an A7 size.
We use beautiful, American-made and archival heavyweight white paper for our greeting cards. Ready to give to a friend or frame!
- Offset Printed onto heavy weight, recycled content 100# Cougar Paper cover stock.
- Size: 5x7 (folded) / A7 standard greeting card.

- A7 envelope included.
- Comes in a protective cello sleeve.
- Blank inside, perfect for customizations or a little doodle by you!