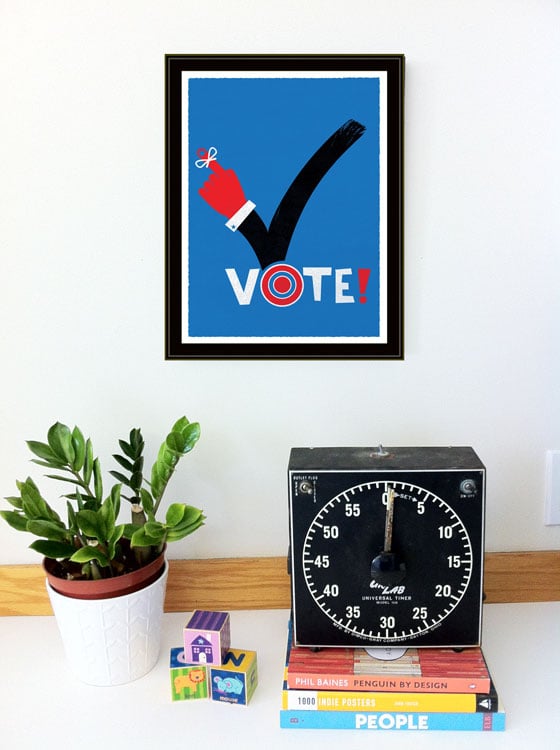 $

20.00
Don't Forget To Vote! Poster. No, really. Don't forget to VOTE.
We designed these posters for the 2016 AIGA get out The Vote / GOTV project and were thrilled to have been a part of this project. This poster, along with many others by national AIGA members, were on display at the 2016 Democratic Convention and went on tour around the USA as a GOTV iniative. Priced at a large discount from our other giclee prints too!
A substantial portion of each poster sale will go to the Joe Biden & Kamala Harris Presidential Campaign.
Please note, this is a digital and giclee archival print (not a silkscreen print)
of an original illustration by us here at strawberryluna. Each print is hand titled and signed.
Printed in-house with individual care per print, using high quality, no-acid, archival Epson Premium Matte art paper and high quality Epson archival pigment inks which are guaranteed fade resistant (for at least 100 years).
- Edition: Open, with each print hand signed, and titled.
- Size options measure in inches as follows:
Small - 8x10 inches.
Medium - 11x14 inches.
Large - 13x19 inches.