WYEP FM Summer Music Festival Poster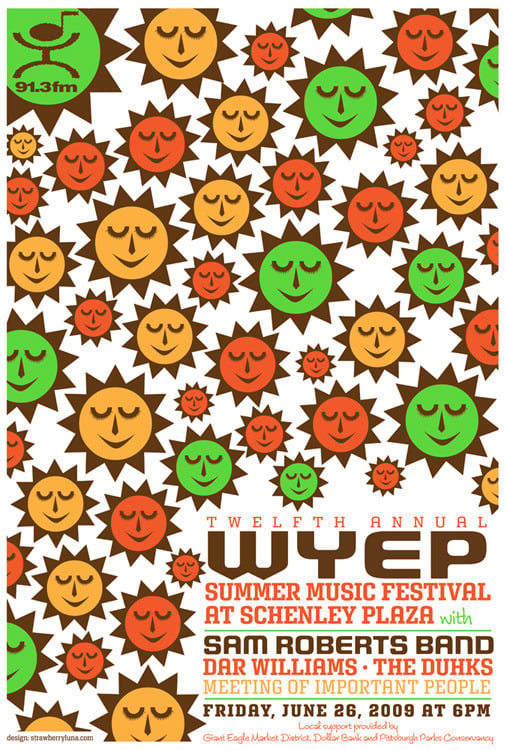 $

25.00
WYEP FM Summer Music Festival with Sam Roberts Band, Dar Williams, The Duhks, and Meeting of Important People silkscreen poster.
Friday, June 26, 2009 at Schenley Plaza, Pittsburgh, PA.
Happy summer fun times! Warm air, good music, sweet summer days...that's what it's all about!
This sunny poster is a 4-color, print with sunny orange, brick red, bright grass green and bark brown inks. Edition of just 100. Size: 16w x 22h inches. Paper: acid-free & archival Cougar 100 lb White, cover weight.
Sales of this poster benefit WYEP.