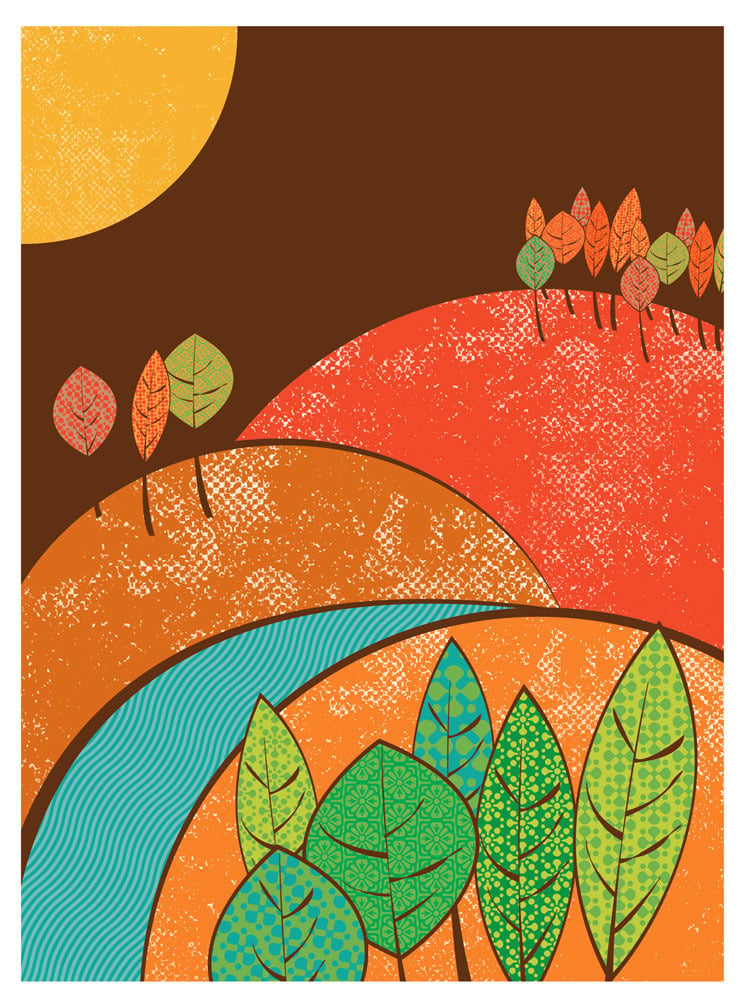 $

20.00
Fallmoon
Open Edition giclee art print
Fall is the best. It's my favorite favorite season. Everything is growing more colors and darker, more still, more serious and little spooky, all at once. Fall nights with full harvest moons are even better.
Fallmoon is print of an original illustration of a perfect fall nightscape with rolling hills, trees and leaves in all of their autumn displays, a cool river and a full moon lighting it all in magic.
Please note, this is a digital and giclee archival print (not a silkscreen print) of an original illustration by strawberryluna. Each print is hand titled and signed.
The 2nd photo is an example of how this print might look framed. Sold unframed.
- Edition: Open, with each print hand signed, and titled.
- Size options measure in inches as follows:
Small - Image size: 6.5 x 9.5. Paper size is 9.5 x 13.
Medium - Image size: 9 x 12. Paper size is 11x14.
Large - Image size: 11 x 17. Paper size is 13x19.
- Fits beautifully in a variety of standard sized frames with or without a matte, whichever you prefer.
- Printed in-house with individual care per print, using high quality, no-acid, archival Epson Premium Matte art paper and high quality Epson archival pigment inks which are guaranteed fade resistant (for at least 100 years).