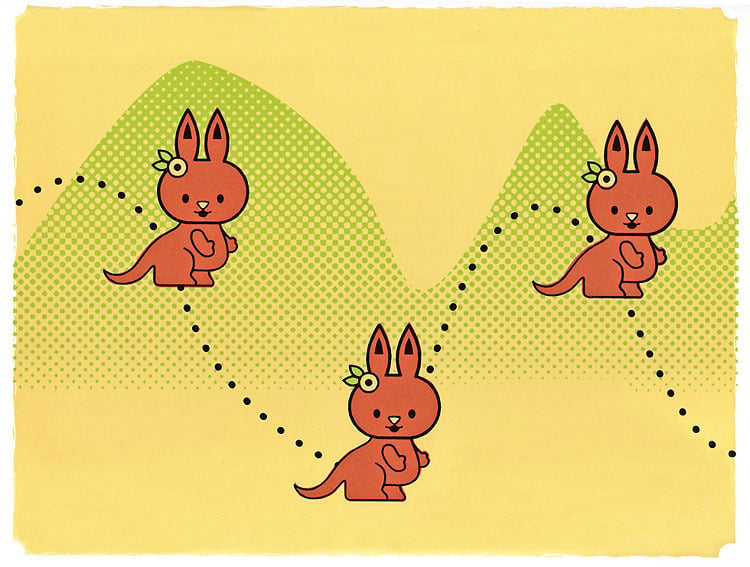 $

15.00
Bong! Boing!
Limited edition hand silkscreen printed art print
Lil bunnyroo boingy copper fwiends hoppin' through the mountains. Boing!
- All hand screen printed 4-color art print with creamy yellow, grassy green, black and metallic copper inks.
- Edition: limited edition of 80. Each print is hand numbered, signed and titled.
- Size: 11.5h x 14w inches (29 cm x 35.6 cm).
- Paper: Archival, no-acid, recycled content, American made Cougar Opaque White, 100lb cover weight.
- Fits beautifully into a standard 11x14 inch frame with or without a matte.
This print is also available as wallet by Tiny Meat. Holy Cow! They liked these lil bouncers so much that they made it possible to keep your cash and cards safely inside their domain. Check out Tiny Meat's etsy.com shop > Artists Series > strawberryluna here: http://www.etsy.com/listing/46491786/boing-boing-wallet-strawberryluna-for?ref=sc_1&sref=sr_ffe7ae63ecc4311622b27ff8dc135ac4f766ac8540c452cb210cdb47459478ba_1329087463_14134068_meat