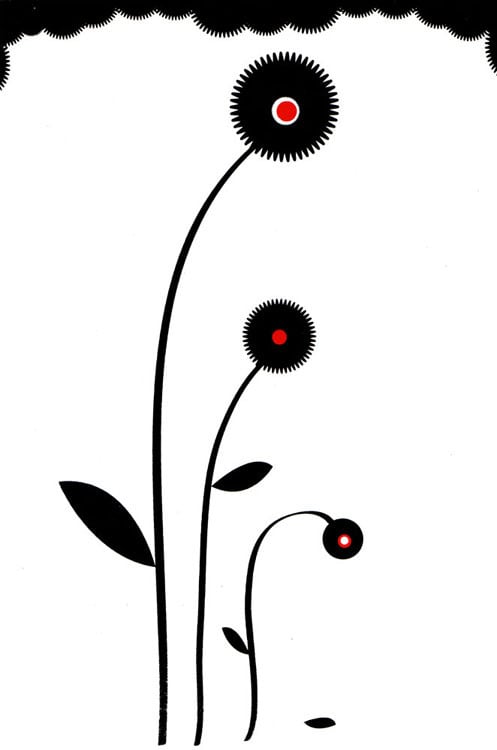 $

15.00
The Big Day
Limited edition hand silkscreen printed art print
Growing up is a bittersweet affair full of triumphs and losses. And sometimes they are one in the same.
This parable is a 2-color, all hand printed screen print. Like most of my prints, there is a one-inch wide margin on this print making it perfect for easy framing.
- Inks: 2 colors with solid black and bright red hand-mixed, non-toxic water based silkscreen inks.
- Edition: limited edition of 58. Each print is hand numbered, signed and titled.
- Size: 11 x 14 inches (27.9 cm x 35.6 cm)
- Paper: Archival, no-acid, recycled content, American made Cougar Opaque White, 100lb cover weight.