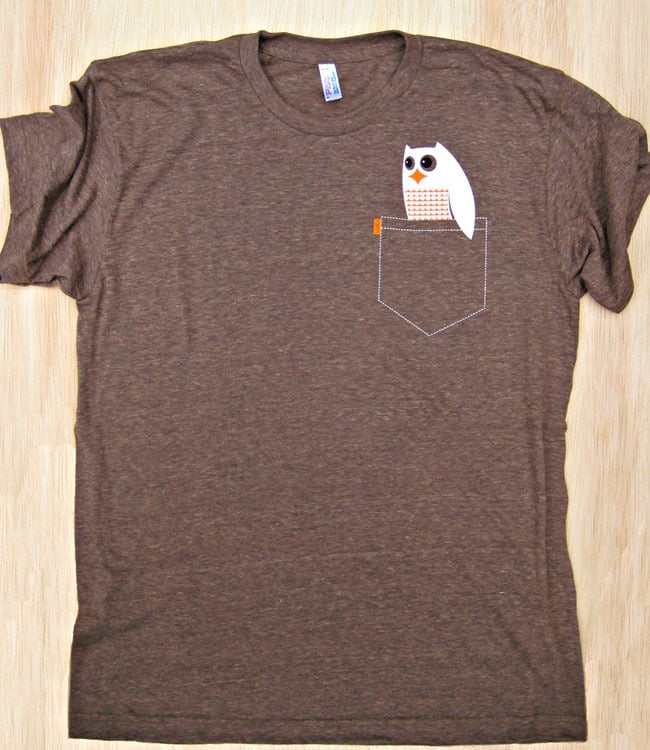 $

23.00
Owl Tee, Super Soft Pocket P'Owl Unisex Adult Tee
Whoooo doesn't love a BFF?
Now you can carry around your best friend, trusted confidante and on-the-fly advisor in the form of this smartie-pants Pocket P'Owl. He's tucked into a neatly printed faux pocket and ready to go!
No muss. No fuss.
Hand printed onto our favoritest tees, the unisex Tri-Blend Track Shirt 50/25/25 by American Apparel. Printed on a lovely warm Coffee heather tshirt.
Nicely fitted without being loose or tight. Seriously, these shirts are the tops. They never shrink, they don't hold a wrinkle, and they don't fade. No doubt, it's going to be your new favorite shirt.
Available in sizes XS - 2XL
*Modeled by our BFFs Laura & Joe from soulrun:
http://www.soulrun.com
And if you are in the Pittsburgh area, BOOM! Stop by the the CommonWealth Press shop at 1931 E. Carson St.
Pgh., PA 15203 and get ye dressed in person yinz.
http://compressmerch.com/collections/strawberry-luna