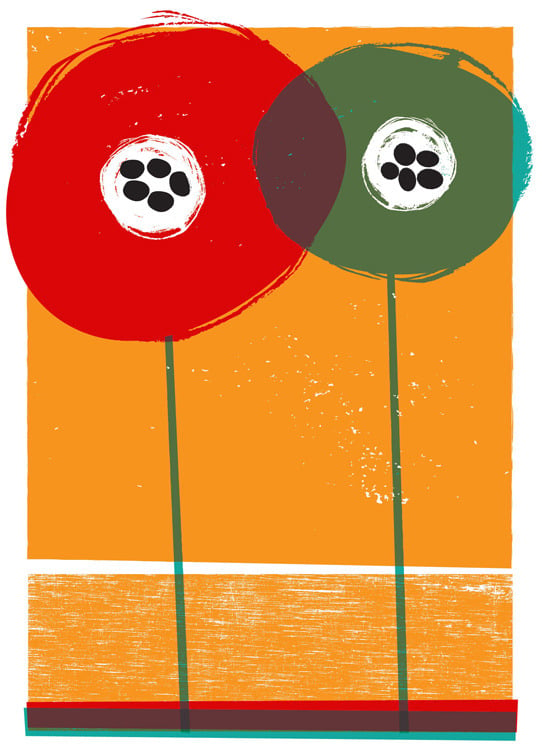 $

20.00
Poppies
Open Edition giclee art print
Playing with imaginary nature and abstract shapes is something we love to do. Every now and again a quick experimental sketch becomes something worth playing with further.
Bright, overlapping poppies waving together against a deep sun filled background. Two peas in a pod!
Please note, this is a digital and giclee archival print (not a silkscreen print)
of an original illustration by strawberryluna. Each print is hand titled and signed.
- Edition: Open, with each print hand signed, and titled.
- Size options measure in inches as follows:
Small - Image size: 6.5 x 9.5. Paper size is 9.5 x 13.
Medium - Image size: 9 x 12. Paper size is 11x14.
Large - Image size: 11 x 17. Paper size is 13x19.
- Fits beautifully in a variety of standard sized frames with or without a matte, whichever you prefer.
- Paper: Archival, no-acid, Epson Ultra Premium Matte heavyweight paper.
- Printed in-house with individual care per print, using high quality, no-acid, archival Epson Premium Matte art paper and high quality Epson archival pigment inks which are guaranteed fade resistant (for at least 100 years).