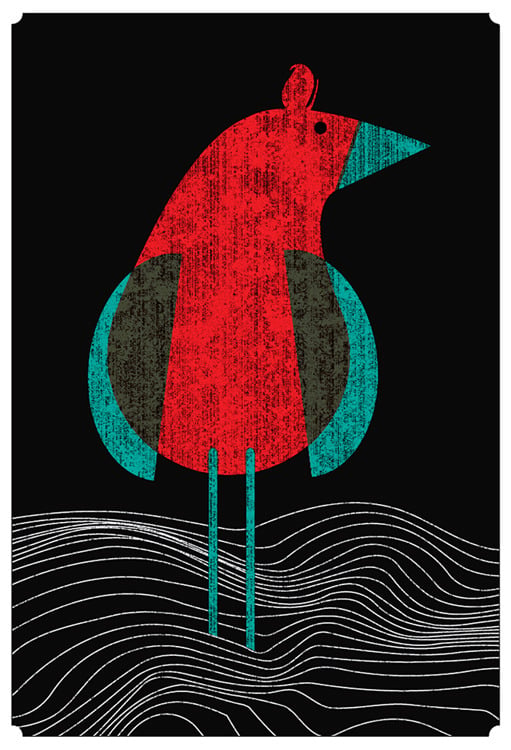 $

30.00
Seabird
Hand screen printed, limited edition art print.
It's not breaking news that we love birds around here. We know!
Allison's lifelong love of the sea mingled with our fascination for feathered creatures shows in this silkscreen art print. Always struck by the regal beauty of seabirds and their amazing 3-environment spanning lives in the air, on the land and in the water, Seabird is a silkscreen expression of that admiration.
Inks: 4 colors from 3 screens featuring transparent inks in sea-teal, bright scarlet red and midnight black hand-mixed and non-toxic water based screen printing inks.
- Edition: 500, each print is hand numbered, signed and titled.
- Size: 16 x 22 inches (40.6 cm x 55.9 cm.)
- Paper: Archival, no-acid, recycled content, American made Cougar Opaque White, 100lb cover weight.
- Fits beautifully into either a standard 16" x 20" frame by trimming the border, or into an 18" x 24" frame as is with a 1" matte.