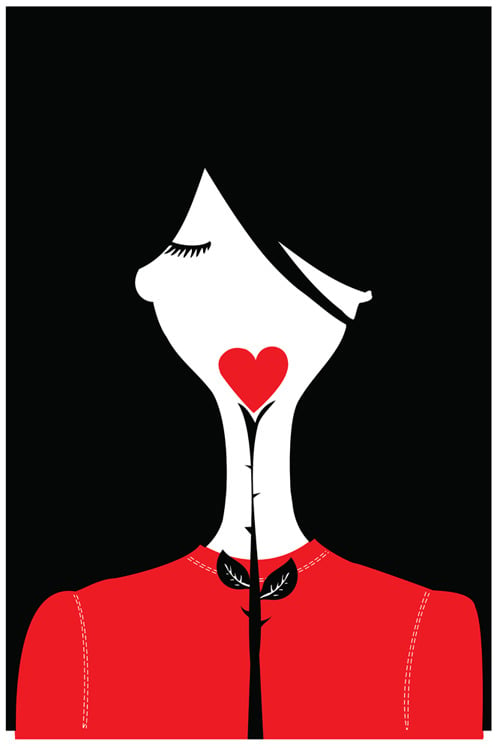 $

30.00
Rose Red screen print
Folktale hand-pulled, limited edition silkscreen print
Dark, sweet, and full of secrets. Rose Red is a part of our fairy & folk tale inspired print series.
These days, many people know these stories best as tales for children, however many of our most loved fairy tales have much more brutal original tellings than you might imagine something fit for little kids. I read folk & fairy tales obsessively, the darker the roots of the tale, the more I love it.
- Inks: 3 colors with soft cloud grey, bright love red, and black hand-mixed and non-toxic water based silkscreen inks.
- Edition: Limited edition of 200. Each print is hand numbered, signed and titled.
- Size: 16 x 22 inches (40.6 cm x 55.9 cm.)
- Paper: Archival, no-acid, recycled content, American made Cougar Opaque White, 100lb cover weight.
Neato extra! This design is also available as a free iPhone & iPod Touch wallpaper at the super cool Poolga.com right here:
http://poolga.com/poolga/rose-red