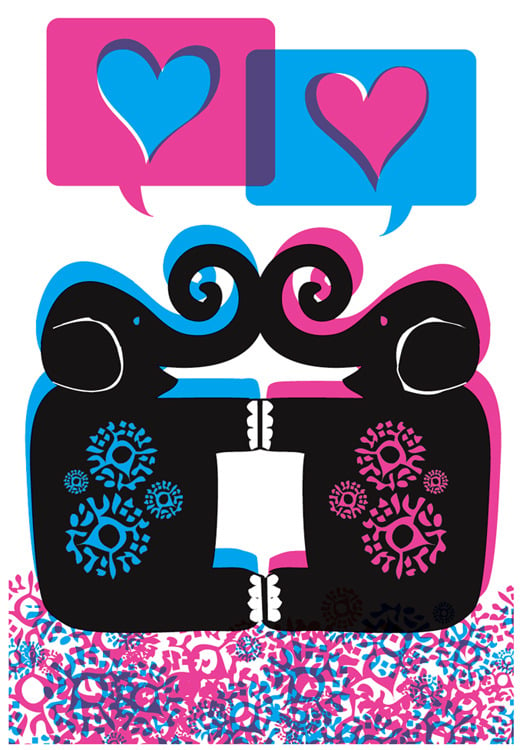 $

25.00
Elephants Never Forget silkscreen
Elephant love limited edition hand screen printed art print
They really don't. And when you've found your perfect match, what's to forget? Fall in love, stay in love. It's simple!
I love elephants, they are amazing and noble creatures. Sharp-eyed strawberryluna aficionados may recall a similar illustration from a poster for Xiu Xiu from way back in 2006. We still liked these two so much, we brought them back to life in a new hand pulled silkscreen art print.
- Inks: 4 colors from 3 screens with Cyan, Magenta and Black hand-mixed and non-toxic water based silkscreen inks. Utilizing super fun overprinting layers of ink make a soft purple where Magenta & Cyan overlap. Magic!
- Edition: Limited edition of 200. Each print is hand numbered, signed and titled.
- Size: 16 x 22 inches (40.6 cm x 55.9 cm.)
- Paper: Archival, no-acid, recycled content, American made Cougar Opaque White, 100lb cover weight.
Additional photos are from the hand screen printing process in my studio.