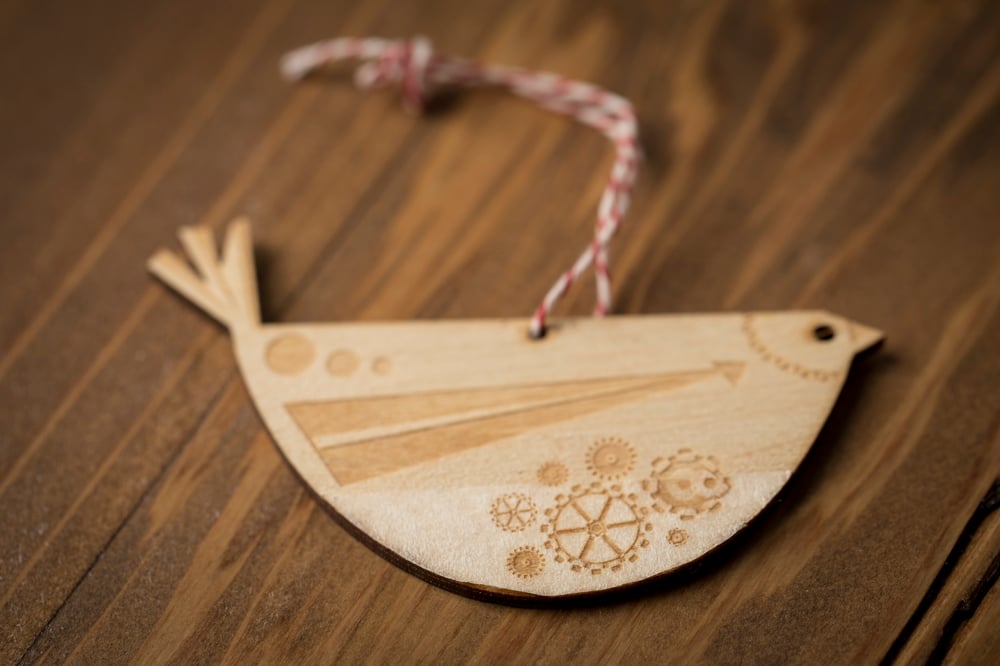 $

15.00
Laser Cut & Etched Wooden Folk Bird Ornament
OK, these are super super new, like hot off the laster etching and cutting machine so please do pardon this photo. We promise to take and poster better ones ASAP.
All of that said, these are adorable if we do say so ourselves!
Cut and etched in birch wood and measuring 3.75 inches at the widest point from beak to tail tip.
These little lovelies come in a muslin bag with either bakery twine or gold thread loops (your choice, just message us at checkout) to hang from a Christmas Tree or a hook anywhere in your home as a year-round talisman.