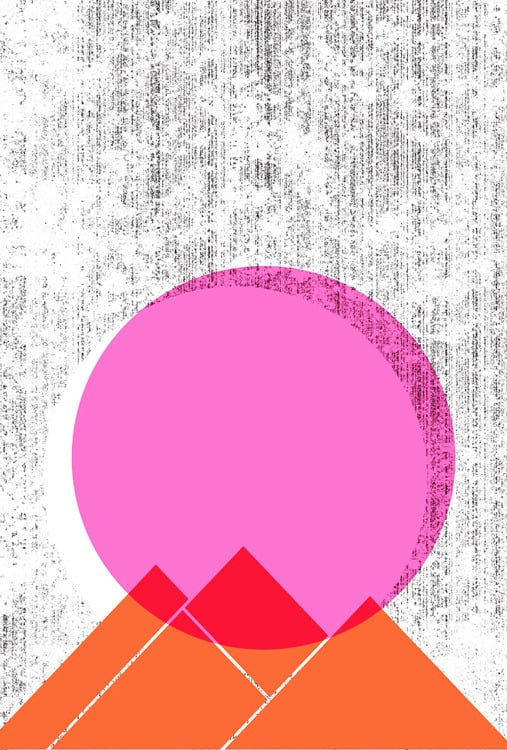 $

30.00
Sun Mountains silkscreen art print
Limited edition hand screen printed
Semi-abstract, hyper geometric landscape daydream illustration with color and texture at play.
And yes! Sharp-eyed people may recognize this print from the apartment set of The Mindy Project!
- Inks: 4 colors from 3 screens with sun drenched red-orange, transparent magenta, and black hand-mixed and non-toxic water based silkscreen inks. The magenta sun overprints the orange mountains to make a true ruby red where they meet. Overprint magic!
- Edition: Limited edition of 200. Each print is hand numbered, signed and titled.
- Size: 16 x 22 inches (40.6 cm x 55.9 cm.)
- Paper: Archival, no-acid, recycled content, American made Cougar Opaque White, 100lb cover weight.
- Fits beautifully into either a standard 16" x 20" frame by trimming the border, or into an 18" x 24" frame as is with a 1" matte.