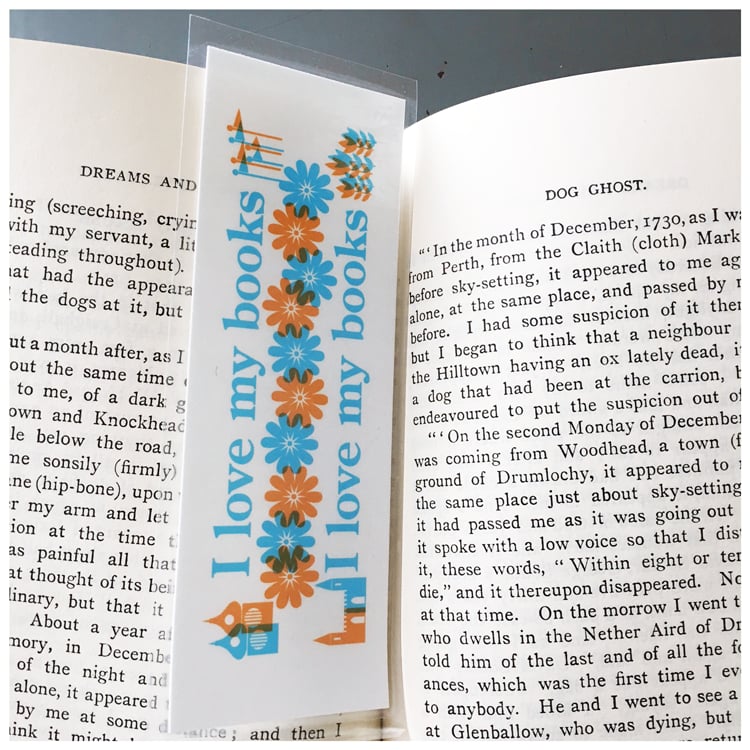 $

3.00
I Love My Books, Bookmark. Giclee printed and laminated.
Bookmarks! We all need them. These sweet little 6 inch x 2 inch, laminated bookmarks are just the thing to save your place until the next dive into another world. Or, whatever you are reading right now!
Books take us on journeys far & away every time we hang out, and we think that's the jam. Encourage the young readers in your life and brighten a grownup reader's day!
Our I Love My Books Bookmark comes in two color options, choose from Blue or Orange, and is for the bibliophile in your life.
Laminated for protection and printed in-house with individual care per print, using high quality, no-acid, archival Epson Premium Matte art paper and high quality Epson archival pigment inks which are guaranteed fade resistant (for at least 100 years).
- Size: 6(w) x 2(h) inches (15.24 cm x 5.08 cm.)
- Paper: Archival, no-acid, Epson Ultra Premium Matte heavyweight paper.
We also have an Mini Art Print version of this bookmark too:
http://shop.strawberryluna.com/product/i-love-my-books-silkscreen-print