He Likes To Read Books For Girls Art Print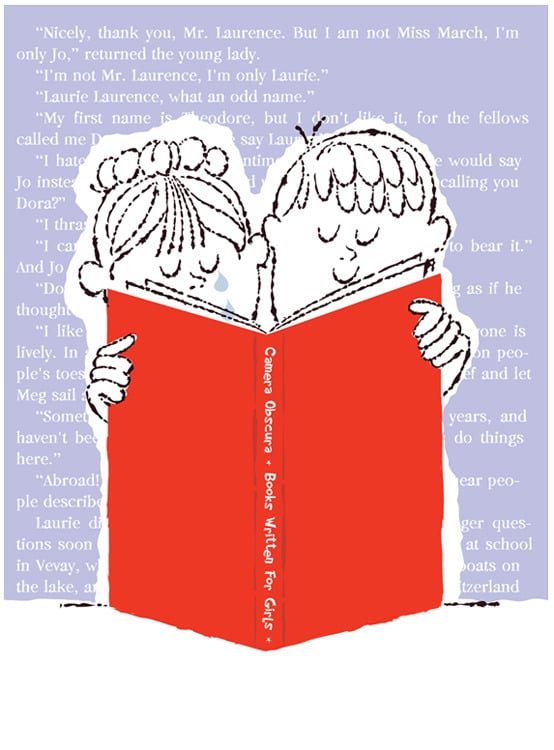 $

15.00
He Likes To Read Books Written For Girls
Limited edition hand silkscreen printed art print
Books Written For Girls, what a softly brutal song by Camera Obscura.
So! Independent Record Store Day is quite a great little way to help support your local indepents. This print is part of a print exchange and show in conjunction with Independent Record Store Day.
Artists were asked to take a song lyric from a favorite band and translate that into a print for the show. I chose Camera Obscura's "Books Written For Girls", which is just a sweetly sad and devastating song, here combined with text from a classic book written for girls rife with odd gender roles and unfair treatment of one's loves. Or so I think. And here they are, just about to have a heart or two broken.
- Inks: 3 color screen print with soft transparent periwinkle, bright love red, and black hand-mixed and non-toxic water based silkscreen inks.
- Edition: limited edition of 115. Each print is hand numbered, signed and titled.
- Size: Size: 19 x 12 inches (22.9 cm x 30.48 cm)
- Paper: Archival, no-acid, recycled content, American made Cougar Opaque White, 100lb cover weight.