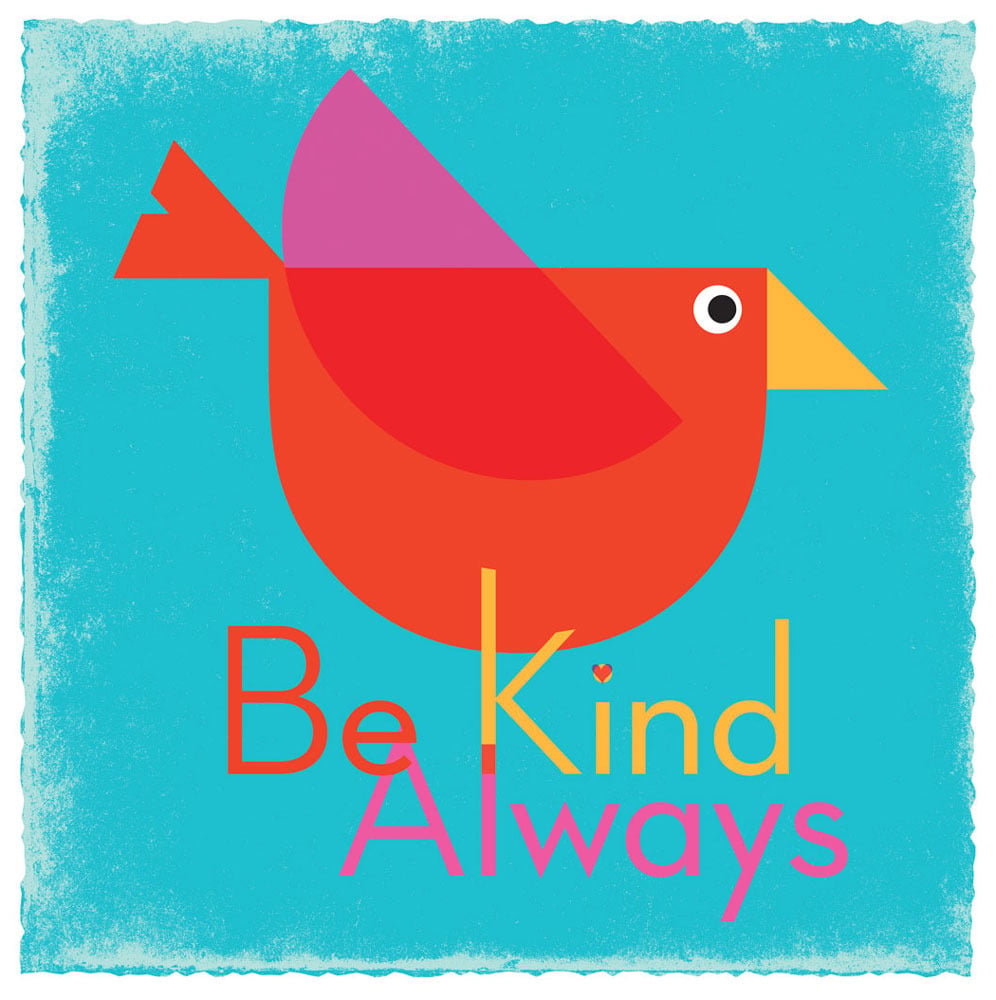 $

20.00
Be Kind Always
12 x 12 inch, aka Record / LP frame sized Indigo art print, open edition
Be Kind Always, what we can say? Could be Allison's Quaker school education showing, we just think life should be that simple. As humans, we might not always get there every day, but we believe one should always try. And here's a friendly little cheerleader to remind you.
Be Kind Always in vibrant blue is a part of our LP/record frame sized art print series.
Rather than limiting ourselves to just a few colors with the hand silkscreen printing process, we decided to experiment with this design. Following a bolder and brighter illustration route than we could with screen printing we're exploring a more modern printing technique by utilizing the Indigo press format.
After all, screen printing is a lovely and ancient tradition, but we love having a foot in both the historic past and the ever-changing future at the same time whenever possible. With incredible detail & vibrant colors and archival inks and archival, eco-certified 100lb cover paper we think you'll love this addition too.
Specially designed and sized to slip right into an ubiquitous and inexpensive frame. Square never looked so hip.
- Edition: Open. Each print is hand signed and titled.
- Size: Paper size - 12 x12 inches (30.5cm x 30.5 cm.) Image Size - 10x10 to allow plenty of room for a matte, if desired.
- Paper: Mohawk Via Bright White, 100lb cover weight which is an archival, no-acid, American manufactured paper by Mohawk using Wind Power electricity. Produced with 30% post consumer recycled content. Forest Stewardship Council (FSC) and Green Seal Certified.
- Fits beautifully into a standard 12x12 inch frame with or without a matte.