We Are Scientists Poster - ALMOST sold out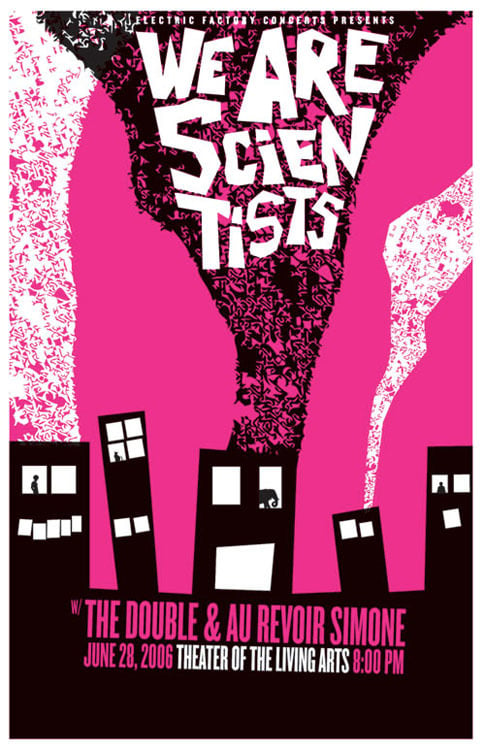 $

20.00
We Are Scientists w/ The Double & Au Revoir Simone silkscreen
Hand screen printed, limited edition rock poster
ALMOST sold out!
Big City life, love and experimentations. This is our hand silkscreen printed poster for We Are Scientists show with he Double & Au Revoir Simone on June 28, 2006 at The Theater of the Living Arts in Philadelphia, PA.
This limited edition poster is almost completely sold out. I have just a couple of remaining copies available. And being a limited edition, once it's gone, it's gone baby!
- Inks: 2 colors with agenta and black hand-mixed and non-toxic water based silkscreen inks.
- Edition: Limited edition of 76. Each print is hand signed and numbered by strawberryluna.
- Size: 14 x 22 inches (35.56 cm x 55.9 cm.)
- Fits beautifully into either a standard 16" x 20" frame by trimming the border, or into an 18" x 24" frame as is with a matte.