Two Elephants Teal Screenprint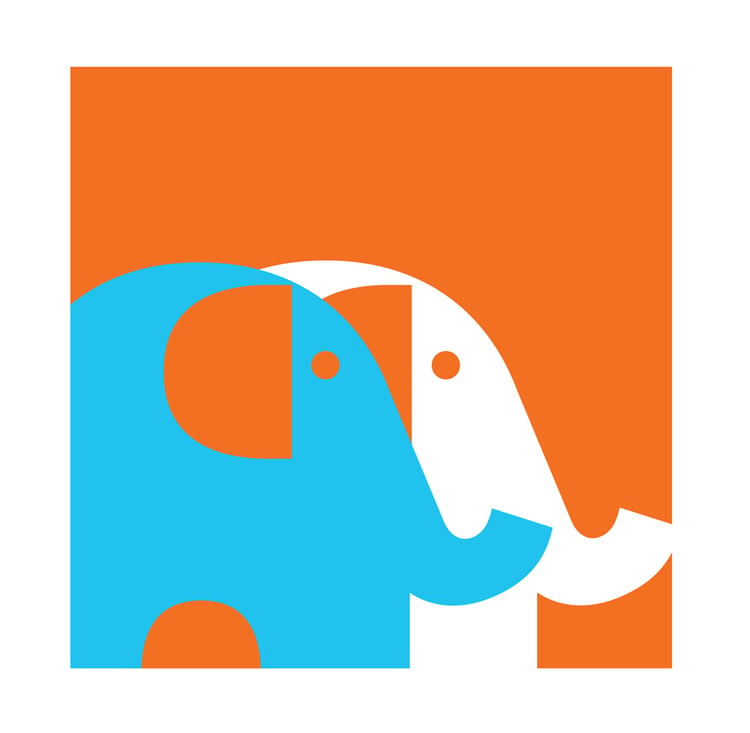 $

20.00
Two Elephants, Teal Record Frame Sized, 12x12 inch Hand Printed Silkscreen Art Print
Hello Best Friends! Hello Elephants! Hello Elefriends! Two Elephants in Teal is our newest LP record sized art print. All hand silkscreen printed and specially designed and sized to slip right into an ubiquitous and inexpensive "Record" frame. Square never looked so hip.
This is our new colorway of an old, sold out screenprint. Now in a fresh new Teal Blue & Deep Orange color scheme. Mid Century inspired, Modern style, minimalist without being reductive. This pair of Two Elephants is ready to grace any room and brighten any space, from the nursery to the bathroom, to a hallway and a bedroom.
What's better than elephants? Well, not much, let's be honest. However, old vinyl, LPs, records...whichever way you call 'em, come close. And here we've married the two!
Two Elephants is my 2-color, all hand screenprinted record sleeve sized art print with hand mixed Teal Blue and Deep Summer Orange water-based acrylic silkscreen printing inks. Edition of 100. Size: 12 x12 inches (30.5cm x 30.5 cm.) Paper: no acid, archival Cougar, White 100lb cover weight.
I design & hand screenprint my prints and posters. If you have any questions, just let me know! Unless otherwise requested, all orders are shipped within 5 business days, though usually much sooner. I like stupid little toys, hopefully you do too because there will be one or two in your tube.