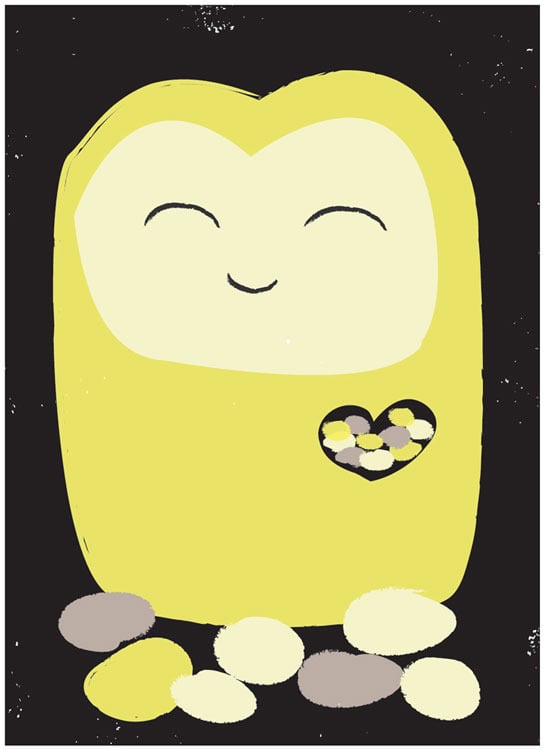 $

20.00
The Pebble Gatherer print - giclee art print
Little guy! He just loves pebbles. So he collects them!
This little nocturnal fellow isn't afraid of the dark. And why should he be? There are so many fun adventures to be had by night. The Pebble Gatherer is a sweet little guy shining a light a light in the dark as he roams from place to place choosing the best pebbles for his ever-growing collection.
Please note, this is a digital and giclee archival print (not a silkscreen print)
of an original illustration by strawberryluna. Each print is hand titled and signed.
- Edition: Open, with each print hand signed, and titled.
- Size options with white border measure in inches as follows:
Small - Image size: 6.5 x 9.5. Paper size is 9.5 x 13.
Medium - Image size: 9 x 12. Paper size is 11x14.
Large - Image size: 11 x 17. Paper size is 13x19.
- Paper: Archival, no-acid, Epson Ultra Premium Matte heavyweight paper.
- Fits beautifully into a range of standard sized frames with or without a matte. Whichever you prefer!
- Printed in-house with individual care per print, using high quality, no-acid, archival Epson Premium Matte art paper and high quality Epson archival pigment inks which are guaranteed fade resistant (for at least 100 years).