The Melvins - Albuquerque, NM Rock Poster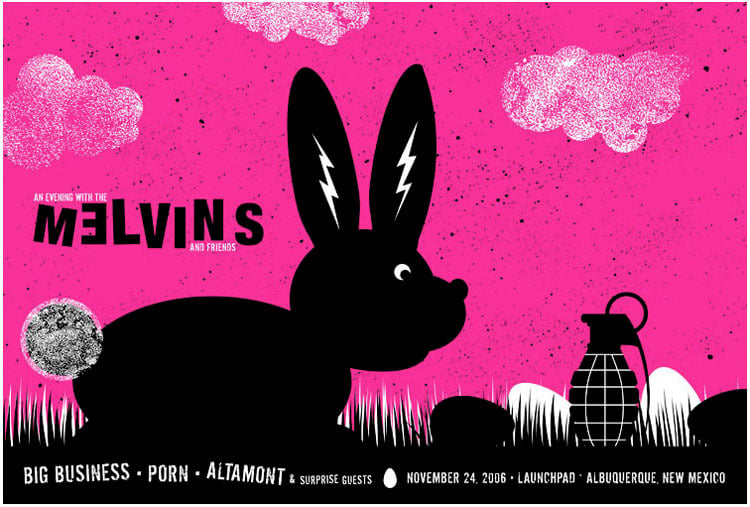 $

20.00
The Melvins with Porn, Big Business, & Altamont silkscreen
Hand screen printed, limited edition rock poster
Hippity! Hoppity! Boom! Oh beware Bun-Bun.
This is my hand screenprinted poster for The Melvins show on November 24, 2006 at The Launchpad, Albuquerque, NM with Porn, Big Business, & Altamont.
The Melvins tour like MoFos l and I'm pleased as punch to be a part of the poster series for 'em. Seriously, they played about 75 dates or more from September to November 2006. Amazing Melvins, I love you.
- Inks: 3 colors with s lots of textured uneveness built right into the unnatural pink sky and black hand-mixed and non-toxic water based silkscreen inks.
- Edition: Limited edition of 150. Each print is hand signed and numbered by strawberryluna.
- Paper: Archival, no-acid, recycled content, American made Cougar Opaque White, 100lb cover weight.
- Fits beautifully into either a standard 16" x 20" frame by trimming the border, or into an 18" x 24" frame as is with a matte.