Paper Dolls Exhibition Poster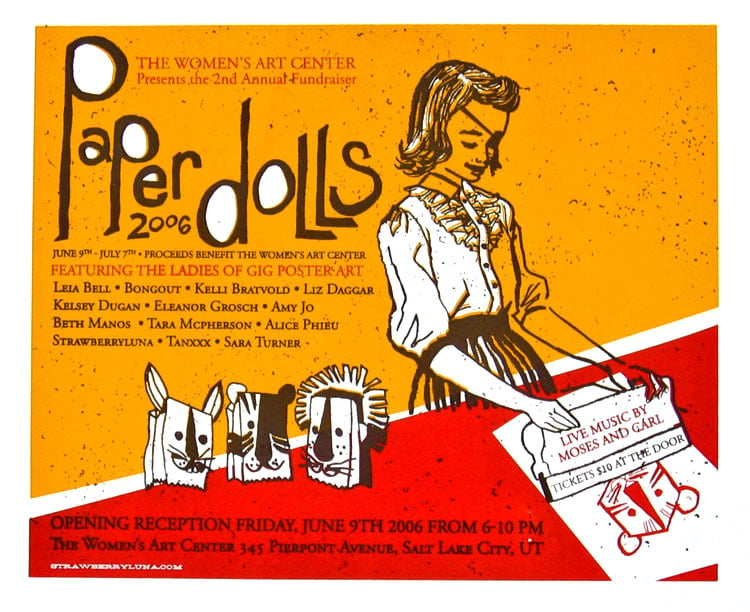 $

20.00
Paper Dolls, Women of Rock Poster Art Show poster
Hand screen printed limited edition
This poster is for the art show Paper Dolls in Salt Lake City, Utah. The show was a benefit for The Women's Art Center in SLC, featuring women gigposter artists from around the world.
- Inks: 3 colors with red, golden yellow and dark brown hand-mixed and non-toxic water based silkscreen inks.
- Edition: this poster is signed, but uneditioned. I printed approximately 175 of these (if that helps you sleep at night.) I've traded and sold a bunch and once they are gone...they're gone dumplin'. No reprints, no whammies.
- Paper: Archival, no-acid, recycled content, American made Cougar Opaque White, 100lb cover weight.