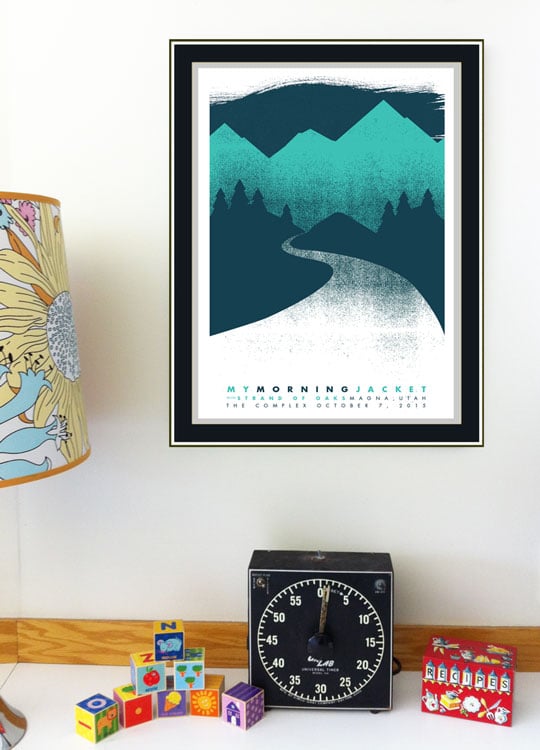 $

25.00
My Morning Jacket, Magna, UT hand silkscreen printed Poster.
Lights going down and softly out. This is our handpulled screenprint for My Morning Jacket's show in Magna, UT on October 7, 2015. Designed, illustrated and entirely by hand and silkscreen printed the old fashioned way by us here in our studio in Pittsburgh, PA.
- Inks: 2 from 2 screens with hand-mixed Evergreen & Fading Teal non-toxic water based silkscreen inks.
- Edition: We hand pulled and printed 68 for the band to take sell at the show, and we have a smaller, very limited Artist's Edition of less than 25 available. Each print is hand signed and numbered by strawberryluna.
- Size: 16 x22 inches (40.64 cm x 55.8 cm).
- Paper: Archival, no-acid, recycled content, American made Cougar Opaque White, 100lb cover weight.
- Fits beautifully into either a standard 16" x 20" frame by trimming the border, or into an 18" x 24" frame as is with a matte. (See 2nd photo for a framed example!)