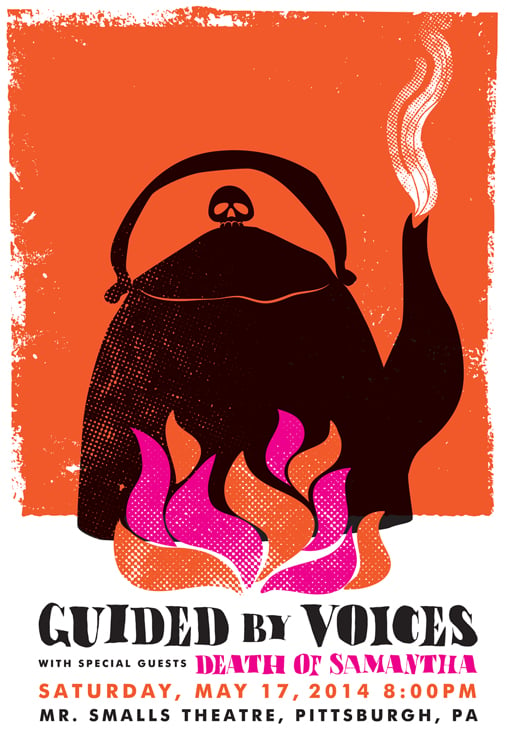 $

30.00
Guided By Voices hand silkscreen printed Pittsburgh show poster.
Trouble on the boil.
This is our hand pulled screen printed gig poster for the kickass Guided By Voices show at Mr Smalls Theatre in Pittsburgh, PA with Death By Samantha on Saturday, May 17, 2014.
- Inks: 3 colors from 3 screens with hand-mixed poppy red-orange, magenta and midnight black non-toxic water based silkscreen inks.
- Edition: 100: Each print is hand signed and numbered by strawberryluna. Most of the portion of the run of this poster will be available at the show and we have just a very limited number of these posters for sale.
- Size: 15.5 x22 inches (40.64 cm x 55.8 cm).
- Paper: Archival, no-acid, recycled content, American made Cougar Opaque White, 100lb cover weight.
- Fits beautifully into either a standard 16" x 20" frame by trimming the border, or into an 18" x 24" frame as is with a matte.