Flatstock 10 Rock Poster Exhibition - Seattle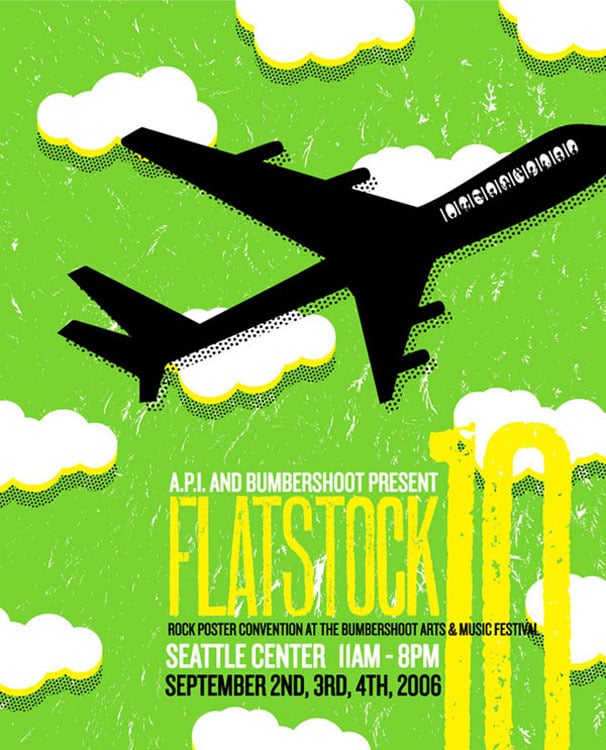 $

10.00 - On Sale
Flatstock 10 Seattle, hand screenprinted - limited edition silkscreen
Zzzzzzzoooooooooooom! Count the tens and fly away. Poster for the upcoming Flatstock 10 Rock Poster Convention happ'n within the Bumbershoot Music Festival. Come ahn dahn!
- Inks: 3 colors bright green, sun yellow, and black hand-mixed and non-toxic water based silkscreen inks.
Note: this poster is signed, but uneditioned. I printed approximately 100 of these (if that helps you sleep at night.) Once they are gone...they're gone dumplin'. No reprints, no whammies. This is an AP (Artist's Proof) copy. The regular edition is sold out.
3-color screenprint, green, yellow, and black. Size 14w x 16.5h (36.83 cm x 41.91 cm).
- Paper: Archival, no-acid, recycled content, American made Cougar Opaque White, 100lb cover weight.