AC Newman Silkscreen Rock Poster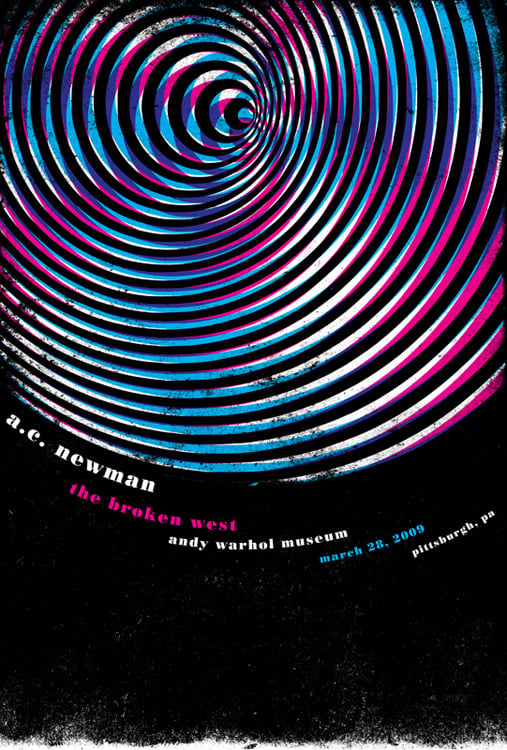 $

25.00
C Newman with The Broken West silkscreen
Hand screen printed, limited edition rock poster
Poster for AC Newman's show on Saturday, March 28, 2009 at The Andy Warhol Museum, Pittsburgh, PA.
Come closer, that's it...just a step more, and let me take your photo...
- Inks: 4 colors from 3 screens with black, magenta & cyan hand-mixed and non-toxic water based silkscreen inks. Overprint magic where cyan & magenta overlap makes a pretty luscious violet.
- Edition: Limited edition of 150. Each print is hand signed and numbered by strawberryluna.
- Size: 16 x 22 inches (40.6 cm x 55.9 cm.)
- Paper: Archival, no-acid, recycled content, American made Cougar Opaque White, 100lb cover weight.
- Fits beautifully into either a standard 16" x 20" frame by trimming the border, or into an 18" x 24" frame as is with a matte.